Did you know there were two variations of Front Flips: Inside the Line and Outside the Line?

The video link below will demonstrate both.
This year, both are allowed.
After January 1, 2017, only Outside the Line front flips will be credited.
(Doesn't matter to me because I can't do either!)
Rule Change Summary
(see page 12)
Additional interpretation: On an "Outside the Line" Front Flip, the path of the
skier coming down to the water at the end of the flip is on the side of the line away from the wake used to initiate the flip ("outside the line").
Click Here Video Link (facebook)

To me, this seems to be a change which will cause confusion and be missed or incorrectly understood by many trick judges. I just don't understand the need o benefit of the change.
Heck, to me the cut, spring, rotation, and landing look identical. The only difference I can see is which hand the skier keeps on the handle. That is probably more a factor of hand dominance than anything else.
Here's a Youtube version of the video: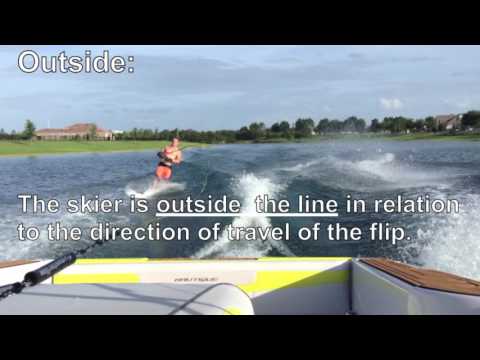 -- The future of skiing depends upon welcoming novice skiers regardless of age to our sport.