Hi Folks,
I posted this video a few weeks back for some coaching. I have since had limited availability of skiing and even more limited availability for video, but I think I took some good things from the coaching that I'm starting to incorporate, nevertheless, I am still very much the same skier you see here.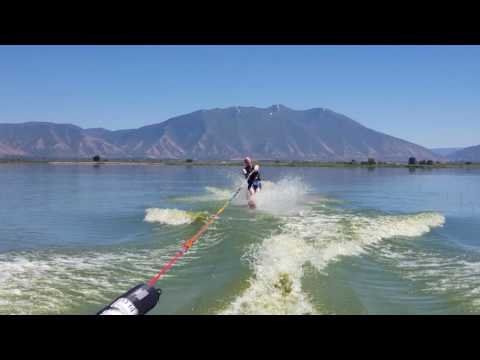 This is 32 mph at 15 off on a 2012 69" radar senate.
My other ski is a 2012 68" Radar Vice-C.
At or after 32 mph, I feel like it's time to transition away from the 69" senate, but as I transition into the Vice-C at 32 mph, the overall vibe I get is that this ski was not meant for this speed and line length. I feel like it would probably be a great ski for 34 mph and 28 off, but that's not where I'm at.
So let's pick two spots. 32 mph and 15 off and 34 mph and 15 off. That is the practice personal best now and the next step I will be chasing. For those two levels and the skier you see here, what ski would you recommend for me.
To be clear, I'm not looking for a ski to grow into. I'm fine with buying new skis every year or two. I'm only looking for the ski that will make these two passes as easy as possible. I'm not worried about the future right now, I'm living in the present. Also, for the sake of discussion, cast money aside and pretend for a moment like it doesn't matter. I want to know the best ski for me and then I'll proceed to make the decision of whether or not I can afford it.
For now let's call me 5'11" 175 lbs.
Thanks for your input.