Howdy, Stranger!
It looks like you're new here. If you want to get involved, click one of these buttons!
Quick Links
______________
12" White Stickers ______________
BallOfSpray $5 Donation ______________
BallOfSpray $10 Donation
Nate Smith On The 2014 D3 Quest
We were fortunate enough to have Nate here with us for the weekend and the local D3 rep along with a bunch demo skis still in the wrapper. According to Nate this was the first time he'd seen the new ski. It did not take him long to put his fin and bindings on the new new one and run a -41... First set, new lake and conditions were less than ideal. Quite a few people rode that same ski over the course of the weekend, I think somebody ended up keeping it. Have a close look at 4 ball at -41...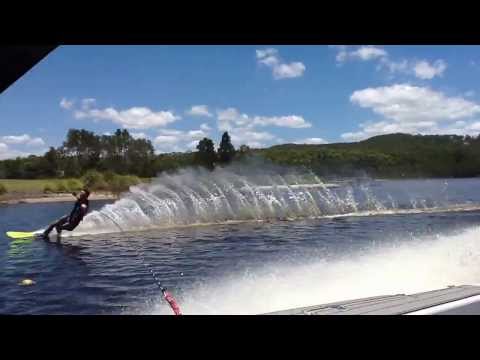 'Ever tried. Ever failed. No matter. Try Again. Fail again. Fail better.'' Boat 2005 Nautique 196 6L ZO - Ski:
KD
Platinum