______________
12" White Stickers ______________
BallOfSpray $5 Donation ______________
BallOfSpray $10 Donation
Nicole Arthur - Video Update***
While I was putting this video of Nicole together, I was seriously impressed with her skiing form and how easy she makes it look. So for fun, I made a couple side by side video comparisons of myself and a few of my buddies vs Nicole. Everything at 28 off. Everybody can run 35 on a good day so pretty good skiers. In every case, Nicole was across the course faster than the guys, which means she has lots of time and easy smooth turns that end up with great angle. Us guys skied narrow and relied on cranking and bullying the ski to make the next ball.
So the argument was made that she is way lighter than any of us so of course she can be faster than us. I then ran this whole thing by Andy and he told me that he is even faster than Nicole. Even though I believed Andy, I still went ahead and made a side by side video of Andy vs Nicole. Much to my dismay, he is faster across course than Nicole. It goes without saying that I will not be making the side by side videos of me and my buddies vs Andy.
So what I really learned out of all this is turns mean almost nothing. Being efficient and getting across the course quickly is everything. With any luck and solid effort applying what I learned in my side by side comparisons, I'll be skiing like a girl some time soon.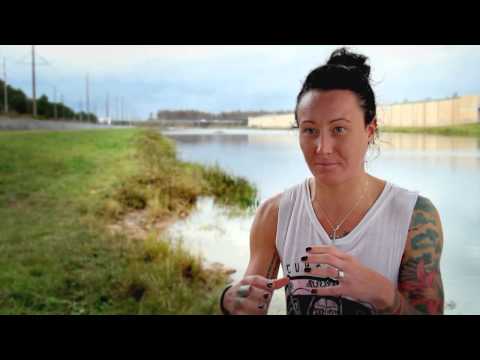 Time spent on the water is time well spent.