I was hoping some ballers could give me ideas for a few things to focus on to improve my skiing. I'm currently running 34mph, 15off once in a blue moon. I can see plenty wrong with my skiing, but I'm having trouble finding good ways to fix those issues. Most notably I feel that I:
1) Drop my ass crossing the waves and don't get into good stacked position
2) Don't keep my shoulders level and follow through sufficiently on my turns to get good cross-course direction (and perhaps this also prevents me from getting into a stacked position)
I've found some cues that really help me with problem 2 like bending my knees, looking down course, and rotating my hips in. I just don't execute them properly on a consistent basis yet. However, the 1st problem just keeps sticking with me and I haven't been able to find a good way to deal with it which works for me. Among other things I've tried:
- hips to handle (OTF all the way)
- handle to hips (can't fight the boat)
- bending at ankles to get hips over feet
- straightening legs (courtesy of Horton)
Here's a video at 32 MPH, 15 OFF: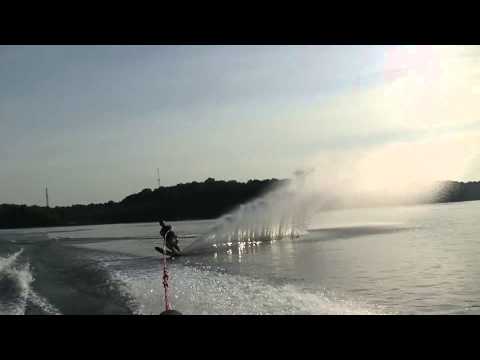 Here's a video at 34 MPH, 15 OFF: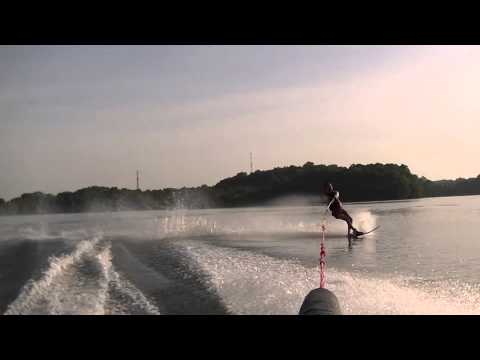 I feel these runs are pretty typical and representative of my skiing at this time. I appreciate any and all input.