So my son,
@MattL‌
, pushed his tournament personal best out by nearly two passes at regionals. He had never ran 28 mph in a tournament prior to this. In practice a few days before the tournament he ran 30 for the first time ever. Check out his set. Starts off at 26 mph.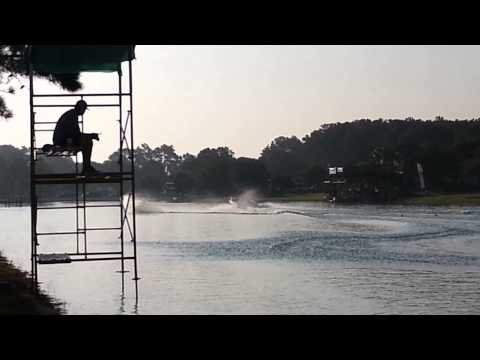 On the last pass, he rounded 6 ball with a lot of speed and slack. He coasted out the exit gates just before the slack hit. He took the hit, but popped the handle. Tough break, but he was on top of the world after that set. He out skied his seeding by four places, but still ended up in 6th place, just one spot shy of qualifying for nationals. I'm a Proud dad for sure!
-- The future of skiing depends upon welcoming novice skiers regardless of age to our sport.