Myself and my ski buddy both consistently run 55kph 18m but struggle at 58 kph. I edited this side by side video to see where our strengths and weaknesses were relative to one another on a typical 55kph 18m pass. I was surprised by how differently we ski. It appears that I (left) take better angle out of the buoy but Mike (right) maintains much more momentum through the turns.
What do you think we should each work on? Really appreciate the ballers help.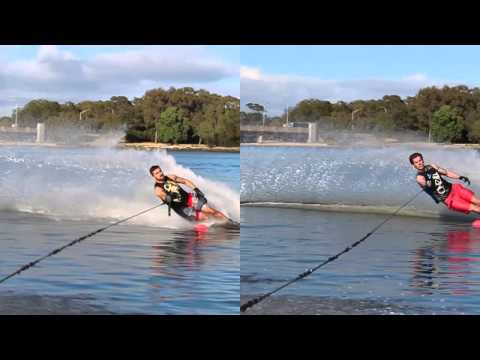 A bad day on the water is better than a good day in the office.