Categories
______________
12" White Stickers ______________
BallOfSpray $5 Donation ______________
BallOfSpray $10 Donation
DFW ski school, the difference 2 days makes
Thank you Alan! He had my gf up on slalom on the 3rd try. VERY NICE! Excited that she has learned good position from the start. She's owning it like the boss she is!
As for me, so much progress undoing so many years of improper technique. I've still got a long way to go but I've got things I can work on all summer.
Alan is top notch. He was great at identifying not only what we needed to do but the reasoning behind it. So glad we spent 2 days with him at DFW ski and wakeboard school. I'm pretty sure we'll be back before years end or definitely by the beginning of next year.
One quick shot of the "after" pic. If you watched previous videos, arms were out, butt was way, way back and it just wasn't pretty. Here's the progression at the end of day 2. Once again, thank you Alan!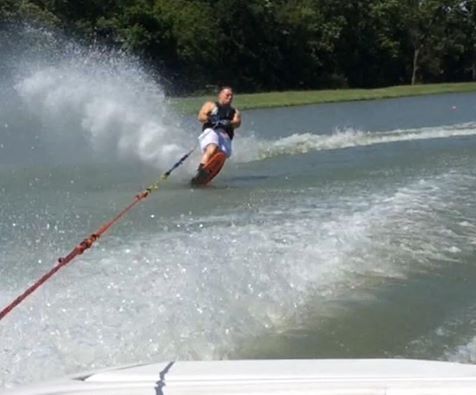 2014 HO TX
1996 Malibu Echelon