Howdy, Stranger!
It looks like you're new here. If you want to get involved, click one of these buttons!
Quick Links
Categories
______________
12" White Stickers ______________
BallOfSpray $5 Donation ______________
BallOfSpray $10 Donation
Crash Video: OB4 premature release (user error)
Big crash free skiing this week while trying to dial in my OB4 Binding position. Came into the first wake flat and my front foot popped out resulting in a pretty good OTF (see video. sorry for quality and my dramatic teenage daughter's yelling while I fall! Might want to mute it
).
Learning points
:
1)
Don't set the tension too low
. I fractured my ankle last year and therefore set my bindings 1-2 settings below recommended tension to ensure early release. Not a good idea!
2)
Check the setting before each set
. My front foot tension dial had backed out 1/4 turn from my original setting but I only recognized that after the fact!
3)
The bindings work well
! While the crash looks bad, you will notice that my rear foot disengages immediately. I put the ski back on and continued skiing. A little sore the next morning but otherwise no issues.
regular speed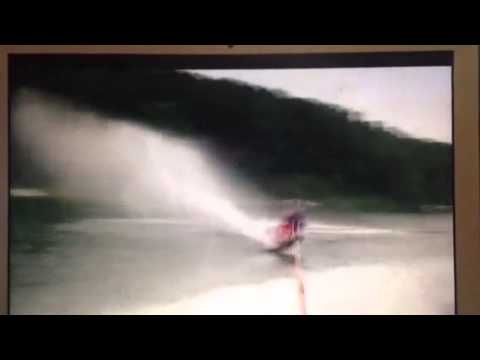 slow mo