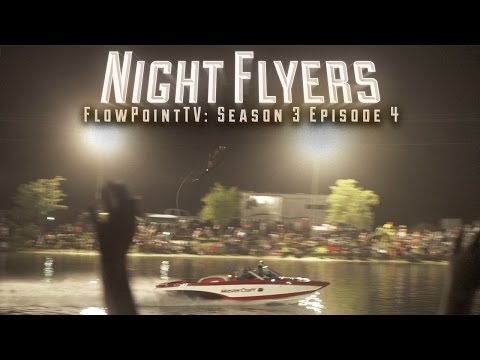 Its been 113 years since the Wright Brothers changed the game….when man first took flight. In today's world, we've become so accustomed to flight, that we almost don't even understand how insane it really is, traveling half way around the world in less than a day.
This story, however, has nothing to do with that kind of flight. There are people out there, in little known corners of the world, still perfecting the art of flight in a different form. Just last year, a new World Record was set for water ski jumping, when Freddy Krueger went the distance of a football field (312 feet), in the air….returning to a flat surface, no landing ramp required.
This summer, Freddy was back on form. In a small town, on a pond in the middle of Idaho farming country, under the friday night lights, Freddy and the best water ski jumpers in the United States put on a show that brought thousands to their feet.
Watching them fly through the night, jump after jump, reminds us just how insane these guys are. Luckily, we were there, capturing every moment.
Which means all you gotta do is click Play.
Music:
"I'm a wanted man" - Royal Deluxe
www.mastercraftthrowdown.com
www.MasterCraft.com
www.TheFlowPoint.com