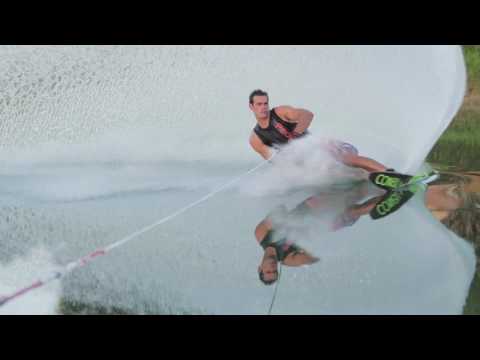 Lynnwood, WA. April 17, 2017 - Connelly Skis, a renowned water sports and towables brand of more than 50 years, welcomes its newest athlete, Thibaut Dailland, to the Connelly team. Dailland brings many years of success as a professional skier and internationally-known athlete to the Connelly team. His prowess will help extend the Connelly name within the realm of the water sports industry around the world while fostering the personality and legacy of the brand.
Dailland was born and raised in Ivory Coast, Africa, by two parents highly involved in surfing and water skiing. His water ski career began at five years old and blossomed when he relocated to France to participate in tournaments. There he broke the national record in tricks at 12 years old. By the age of 17, Dailland began competing in the elite ranks.
Since breaking France's junior national record, Dailland's primary goal has been to seize a world championship title. To help him achieve this ambition, he switched to the Connelly GT slalom ski at the end of the 2016 season.
"It is an honor riding on one of the most legendary brands in waterskiing. With only one tournament under my belt on the Connelly, my scores are already comparable to my personal best," Dailland said. "My aim at the end of last season was to find a slalom ski that would help me conquer 41 off. After trying every ski on the market, Connelly corresponded best with my style. It gives me the confidence to push my limits and improve my scores."
This season, Dailland plans to compete in the Swiss Pro Slalom tournament, Malibu Open, California ProAm, U.S. Open and the World Championships in France, to name just a few. His ultimate mission still remains the same - to be crowned World Overall Champion.