Categories
______________
12" White Stickers ______________
BallOfSpray $5 Donation ______________
BallOfSpray $10 Donation
Jamie Calhoun Slalom Video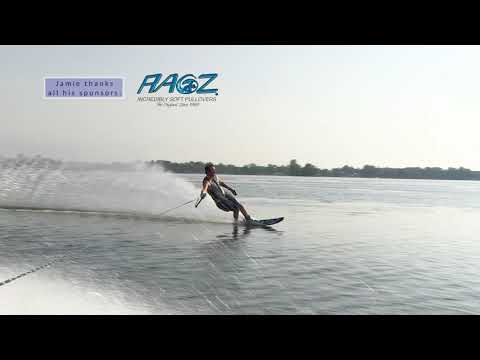 I hope everyone enjoys this short video of one of our up and coming Canadian skiers, Jamie Calhoun. It was created as a thank you for some of Jamie's sponsors and shows him skiing 28/14 into 39/10.75. Until very recently, I didn't know that Jamie is also sponsored by Radar Skis so I'm afraid that logo is absent but as he's clearly riding a Radar I hope that will suffice.
Some of Jamie's recent scores include: 4 consecutive CDN national titles, U17 CDN national record of
[email protected]
/10.75, second at both Jr US Open and Malibu Open and a practice PB of
[email protected]
(10.25).