Howdy, Stranger!
It looks like you're new here. If you want to get involved, click one of these buttons!
Quick Links
______________
12" White Stickers ______________
BallOfSpray $5 Donation ______________
BallOfSpray $10 Donation
35 off gate and 1 ball - what is wrong?
Here is a quick video of a 34 mph 35 off gate and 1 ball (well, almost). I'm looking to see what went wrong here. The two main things that I saw were:
1. Should have been on the front of the ski more in the glide. Front leg a little too straight.
2. The overturn at one ball looks like the ski bit a little and stopped slightly. I'm thinking that maybe shoulders were a little forward into that turn and caused a slight bend at the waist to make the ski bite. Both of those position errors were magnified as soon as the ski stopped a little.
What do others see here and/or what could I have done leading up to the problem to prevent it? Thanks in advance.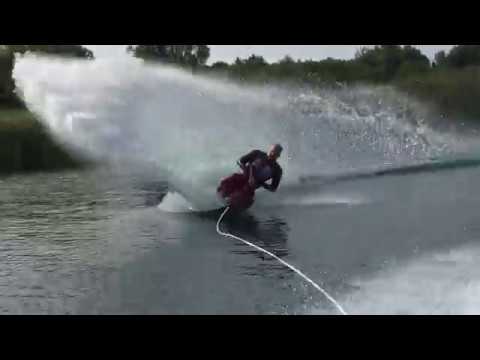 The worst slalom equipment I own is between my ears.