Howdy, Stranger!
It looks like you're new here. If you want to get involved, click one of these buttons!
Quick Links
Categories
______________
12" White Stickers ______________
BallOfSpray $5 Donation ______________
BallOfSpray $10 Donation
Presenting - WhisperFin #1
Up until now, every WhisperFin in existence has been hand made by yours truly. This is a photo of the first fully manufactured fin to pass a long list of quality controls. Full production will start on Monday. It will take approximately two weeks for the first run to be complete, followed by shipping to Florida for packaging and at long last, distribution.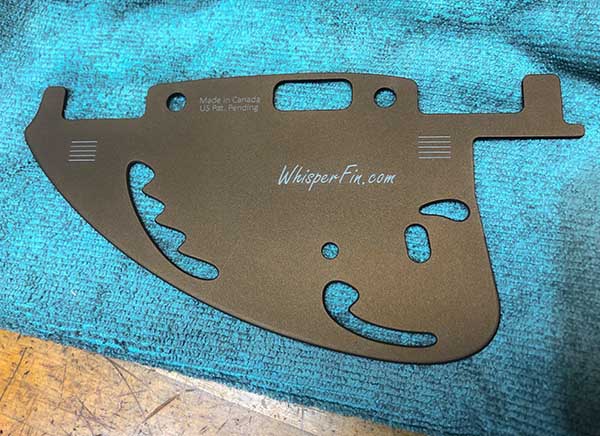 www.FinWhispering.com
... Your ski should be your dance partner, not a wrestling opponent
Tagged: