I decided last year to take up Slalom skiing at age 45 after a few tries behind a friends boat.
Loved it so much I went all in and bought a Radar Katana ski and a Malibu Response Txi. I can now consistently get up with a deep water start and can cut back and forth across the wake decently.
30 second video showing current skill level -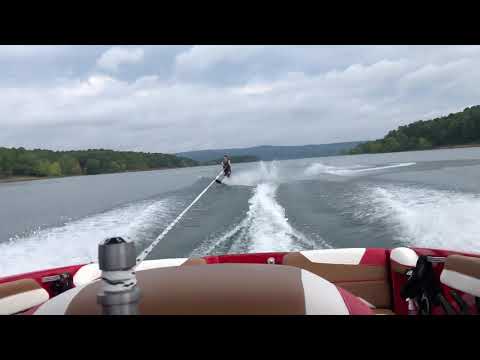 My goal is to learn proper form, mainly for freeskiing, but would eventually like to try and run a course.
I am seeking advice on what rope length and speed I should be practicing at as well as direction to any resources that would be helpful. Also wondering if I have the best ski for my current skill level. Right now I am skiing long line at 24 mph but feel like the wake with this setup is pretty big.
Also looking for advice on rope length and speed to ski my 9 year old (60 lbs) daughter who is currently skiing about like I do.