We were fortunate to get in some water skiing in Michigan today.
Many thanks to our friend, AJ, for generously providing his 1989 American Skier with the 454 engine for the cause.
Air 45F. Water 35-40F. It wasn't too bad in the drysuit. My feet were the most affected.
Right at the end, we do encounter some ice that had broken free from shore during earlier runs and I decided to drop and avoid any collisions.
This completes my quest to ski in every month in Michigan.
Note: those drinking beer had already completed their skiing and were not driving.
With no skiing since early October, I suspect I will notice it tomorrow or soon after.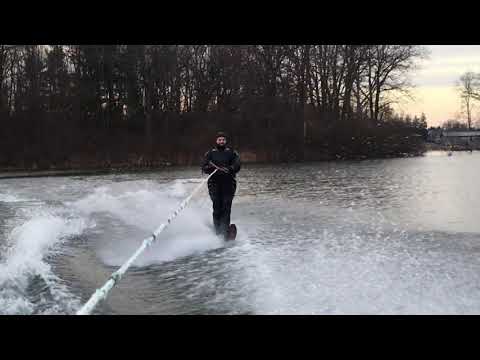 The worst slalom equipment I own is between my ears.