Here is an average 28' off pass. I have only made 32' off once.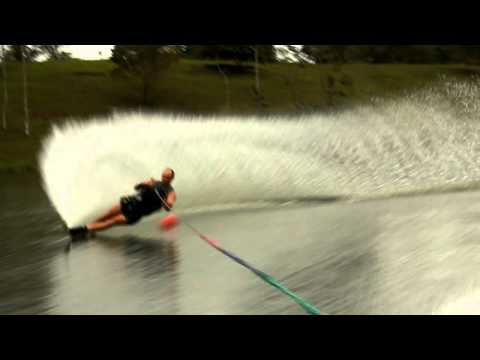 This is what I see is wrong:
Gate starts out good, but then I lose angle. Turns of the on side are okay, but worse on the off side. The biggest issue is that I finish the turn with my hands up in the air, not in good pulling position. Also, I cross the wakes too hunched over.
What else?