Howdy, Stranger!
It looks like you're new here. If you want to get involved, click one of these buttons!
Quick Links
______________
12" White Stickers ______________
BallOfSpray $5 Donation ______________
BallOfSpray $10 Donation
I Just Realized How Bad I Am
Okay, I am posting this video of today. I didn't make it through all 6, but it was also the second set of the day after skiing two sets the day before as well. i can barely move my arms to type this. I am almost out to the balls, but after looking at this, I realize truly how bad I really am! This is 15 off, 32mph.
Please critique the hell out of this. I know I have some very bad habits, and I want to get better more than you can imagine. This week was the first time I ran the green balls. I have two comments I would like to make. First, I feel like I am turning much faster than I truly am, and second, I feel like I am crossing the wake fast, but as you can see, it looks like molassASS. Thanks in advance, and I apologize if this video offends......it offended me!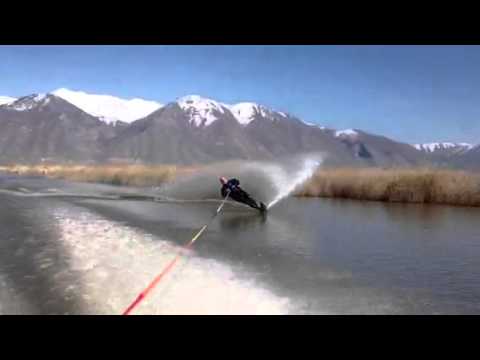 I ski, therefore I am