I'm sure this video has been posted before, so I don't want to dwell on it too much. But from what I'm seeing, it's all about the width. As we all know, skiing narrow on an 18m line robs you of angle at the end of the turn. In this video, you can see Seth skiing way wider than is necessary which is causing him to carry a completely different trajectory through the course. he is able to turn so late past the buoy and still rely on that extra angle to get across to the otherside with plenty of time to spare. this also helps him carry the speed nicely, without stalling at the end of the turn.
Correct me if I'm wrong, but this works because it means that even on an 18m line, if you ski super wide, you are able to get higher on the boat and almost replicate the same sort of trajectory that you could employ on a 14-16 metre pass.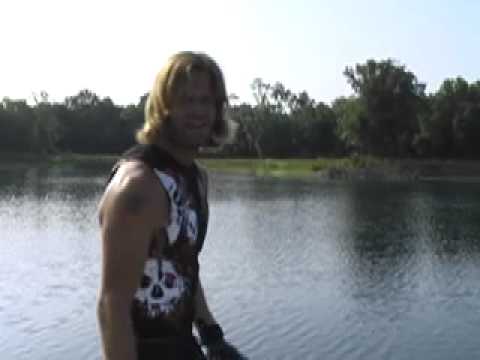 Compare this with me running the same pass and you can see that being as narrow as I am, I will never achieve that same angle. It also means I don't get a consistent, smooth finish to the end of the turn, so I can't get my hips up and I lose angle aswell as ending up on the front arm too much, particularly coming off my 1-3-5 side. I think I need to practice skiing wider and actually riding the ski rather than just rounding buoys.
Apologies for the video quality. Any comments are welcome.