OK, please be gentle. Even though I've been skiing for almost 40 years now, I took a 30 year break, and am only just getting back into it. I have a new boat, new ski, I'm out of shape, etc, etc. Also, I have never done a course before, and, unfortunately, probably won't be doing one any time soon.
But, what I would like to do is work on my technique for getting better and quicker cuts. I took a video today and I hesitantly am sharing it (because I'm probably doing all kinds of things wrong). Feel free to skip to the half-way mark -- the beginning of the video I was waiting for some smoother water.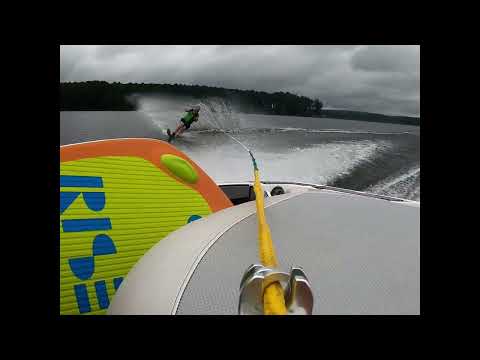 The first thing I notice is my hands/arms. I do this thing where I lift them up, trying to manage the slack in the rope from the turn. It doesn't seem right to be, but I'm unclear what I should be doing instead?
PS - I'm skiing at 32mph, and the rope length I picked to put me in the best spot for wake crossing at this speed. However, for this video, I have a bunch of extra people in the boat, so the wake shifted, and therefore I'm not crossing at the best possible spot.